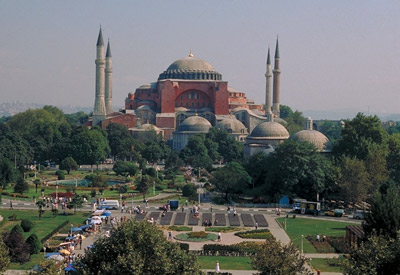 Istanbul's renowned Hagia Sophia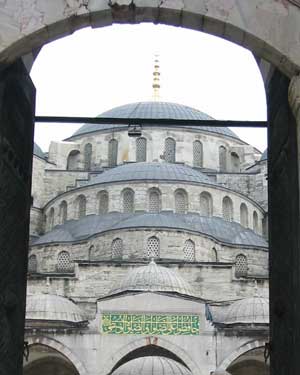 Approaching the Blue Mosque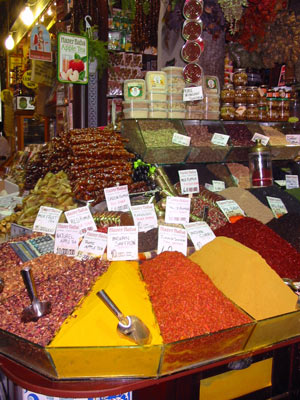 The colorful spices of the bazaar.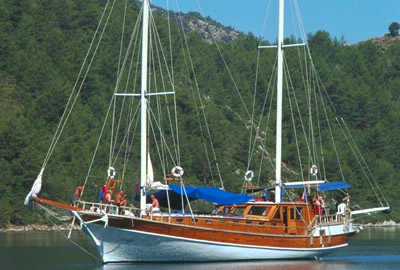 We get settled in our new home.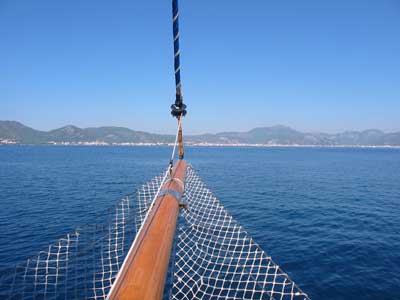 Aboard our gulet heading toward the Aegean Sea.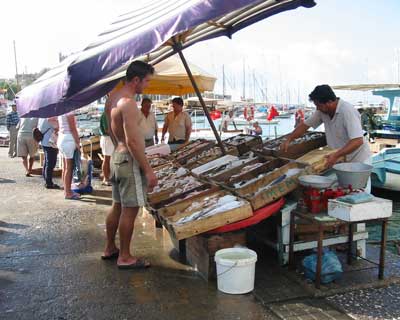 At the fish market in Bodrum.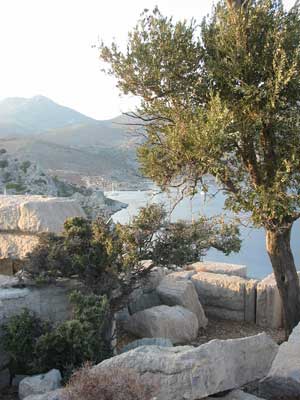 View from the Bozukkali fortress.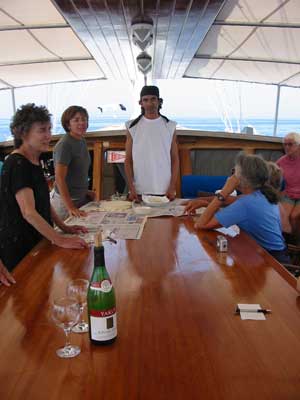 Cooking lessons on the boat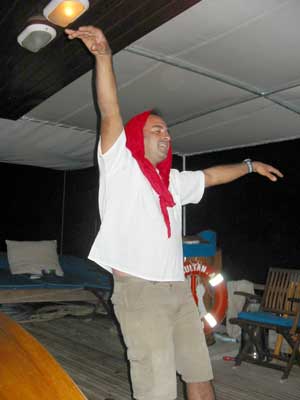 At night Bekir tried to give us some dancing lessons.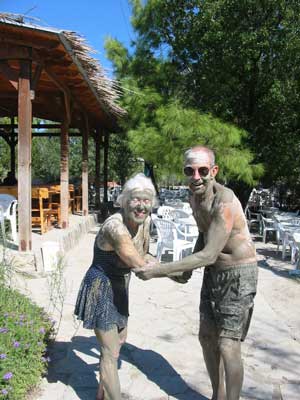 Guests experience the Dalyan mud baths.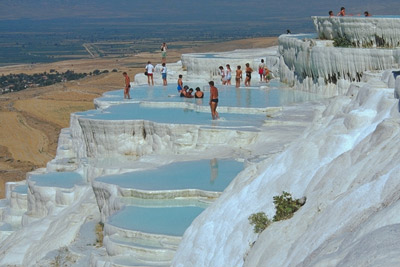 Bathing in Pamukkale.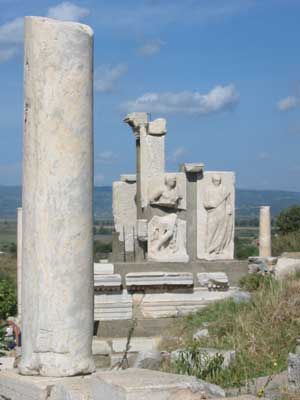 Some ancient ruins of Ephesus.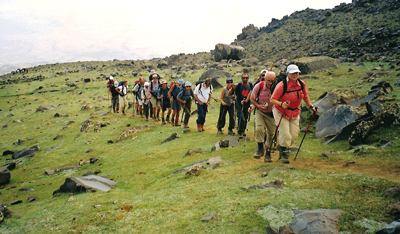 A good long hike.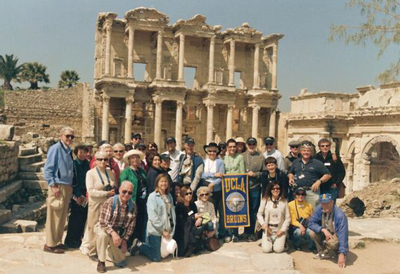 UCLA in Ephesus.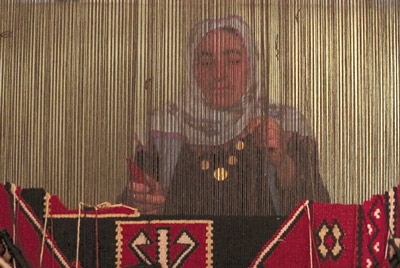 We tried weaving the carpet; but, it wasn't easy.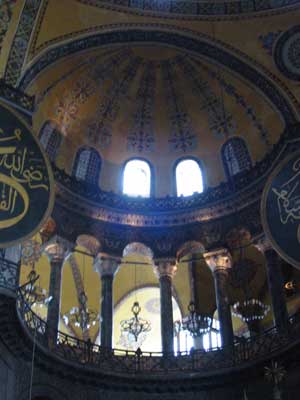 The spectacular interior of Hagia Sophia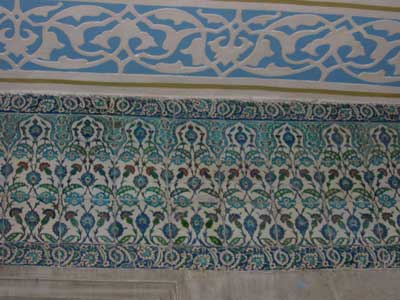 Beautiful tile designs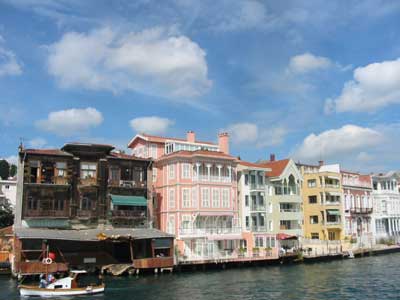 Shore front Istanbul homes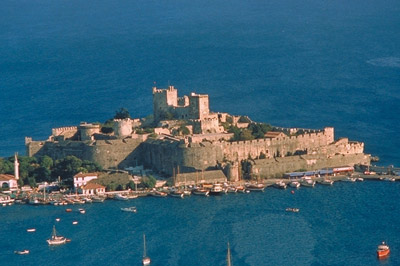 St. Peter's Castle of Bodrum.
Finishing a good novel.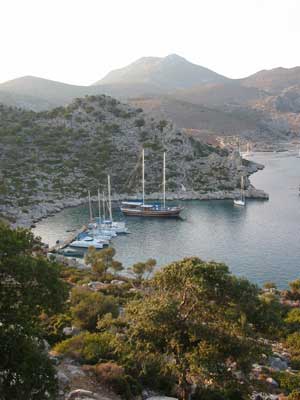 Our boat anchors in the bay of Bozukkale fortress.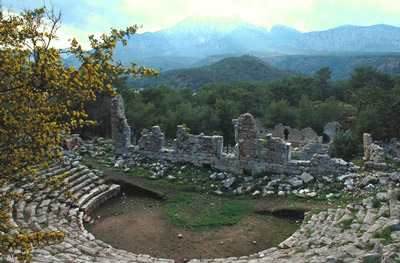 Looking down from the Phaselis theater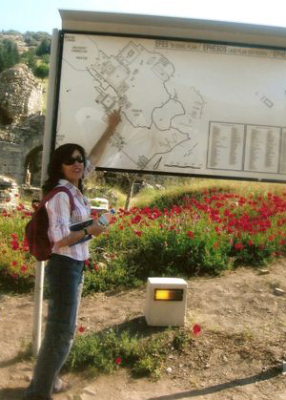 Going over the map.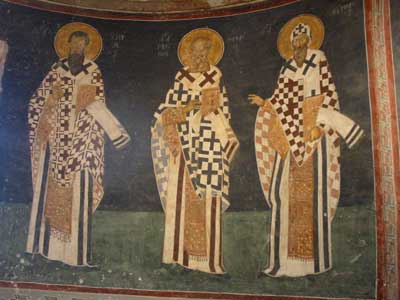 500 AD Christian mosaics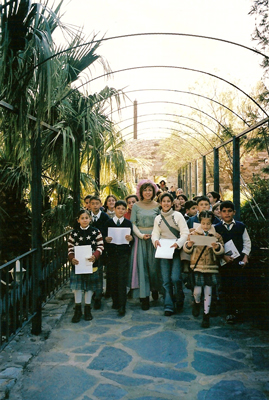 In traditional dress.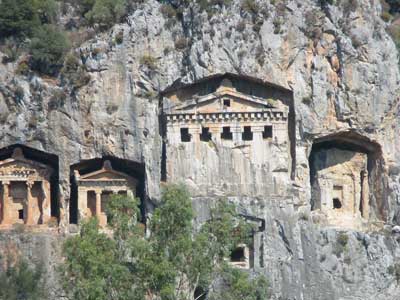 Looking up at the grand Caunos tombs.
Harvesting sponges from the reefs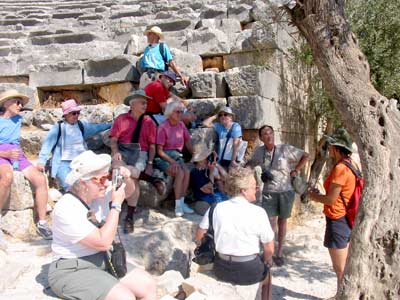 We found some shade at the historic Roman theater.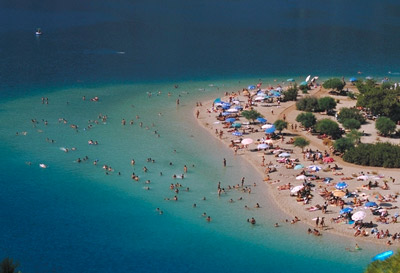 Swimming in the clear waters of Oludeniz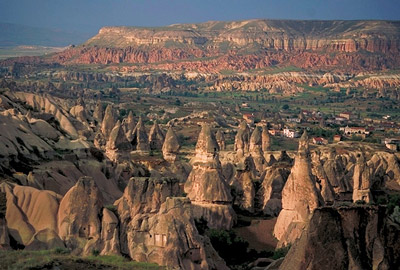 Fairy chimneys of Cappadocia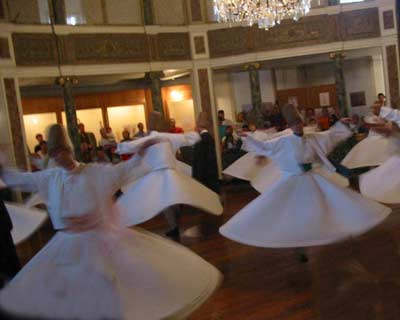 The mesmerizing whirling dervishes of Konya.