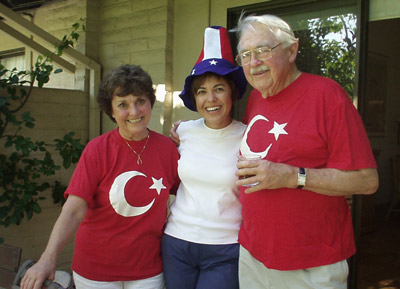 "Her wonderful smile, bright, witty personality and professional excellence are but a few charming facets of this diamond quality lady who makes her country a memorable experience not to be missed."
David & Pat
San Francisco, CA
"Turkey is a country rich in history, beauty and culture. With Leyla as our guide, every day was an adventure. From the mosques in Istanbul to the beaches of Bodrum, Leyla made Turkey come alive. It was an unforgettable experience!"

Barbara & Harvey
Chicago, IL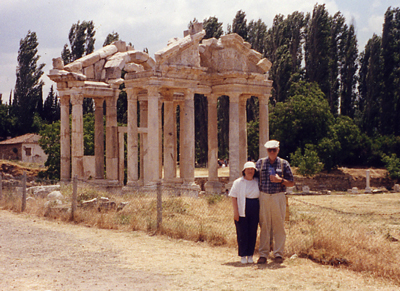 "Leyla is an excellent guide. She is very knowledgeable about historic sites of Turkey. For the trip she planned for us, her selection of restaurants and a hotel gave us the Turkish flavor we had requested. Added to her expertise as a guide is her excellent command of English and her very, sympathetic personality."
Charlotte & Dick
Schenectady, NY
"It has been your deep knowledge of your country and your extraordinary generosity of spirit and mind that has enhanced our experience and given us so many memories that will live with us forever."
Armen & Carol
Boston, MA
"I have traveled all over the world and my favorite trip was Turkey with Leyla. She is knowledgeable, accommodating and just plain good company."
Joanna & Allan
New York, NY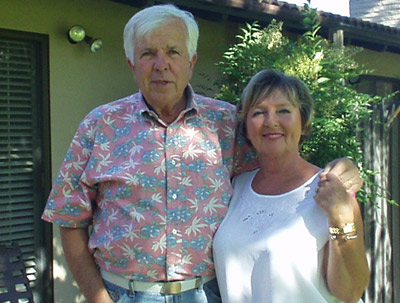 "We have taken six trips to Turkey, five of which were cruising along the Turquoise Coast. Our last two trips with eight other friends were arranged and guided by Leyla Dumanli. They were without a doubt the most outstanding tours we had in Turkey. Her charming personality, great historical knowledge and attention to details are phenominal. Leyla is planning another trip for us next year and we are anxiously looking forward to it. With great affection Christel and Dean Anderson."

Dean & Christel
San Francisco, CA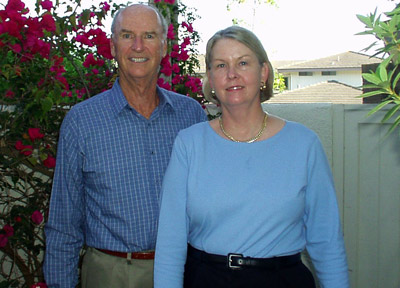 "Leyla is extremely knowledgeable, articulate and has a wonderful personality. She is one of the best guides I have ever had, any where on the world.
If you would like to have a personal reference, please contact me at 949-720-1042."
Pat & John
New Port, CA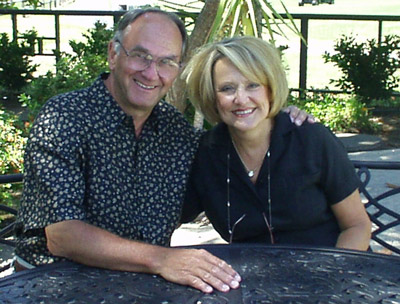 "On all of our travels we have never encountered a more wonderful, knowledgeable and gracious guide than Leyla. You must see Turkey and do it with Leyla"
Bob & Bonnie
Portland, OR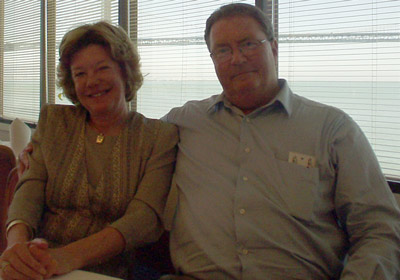 "Leyla is a true profesional and has become a trusted friend. We are looking forward to our next trip with her. She made our travels in Turkey exceptional! Thank you Leyla"

Mike & Christy
Oakland, CA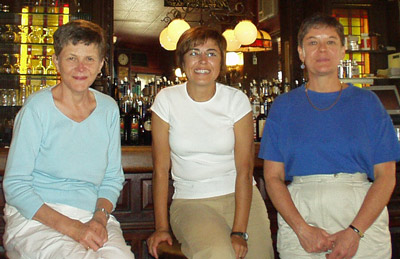 "We met Leyla on an Abercrombie and Kent tour to Turkey in 1998 and since that trip we have been on 6 other tours with A&K which included Spain, Egypt, France, Italy...etc. and she was the most well informed tour guide that we have ever experienced! Perhaps it was her education and preparetion; perhaps it was her energy; perhaps it was her genuine kindness and enthusiasm but the bottom line is that if you go to Turkey you must contact Leyla"
Ann & Caroline
Washington, DC
202 543 8018
"P.S. And now, in 2003, our next trip will be with her on a gulet(boat)!"
" We are hooked on "Turkey with Leyla." She organized a wonderful gulet (wooden boat) tour for us on the Turquoise Coast of Turkey. It was a great trip; educational, fun, relaxing, excellent food. We will definitely repeat the whole experience soon.

Bert & Loraine
San Francisco, CA
"Karen and I with a group of 4 other couples(friends) toured the Turkish Coast from Marmaris to Bodrum with Leyla, one week on a gulet and one week to Ephesus, etc...Leyla was a wonderful guide, teacher and everything else. She and the trip exceeded our expextations. We look forward to touring with her again."

Al & Karen
Oakland, CA